After 20 years on Thistle Street, in Aberdeen's West End, Gallery Heinzel has relocaed to new premises on Great Western Road. The relocation comes after a tumultuous (and ultimately positive) two years in which the move to online art collecting was turbo charged.
The pandemic interruption gave us the chance to invest in the gallery's online presence. The net result is that we're selling more online and further afield. As the proportion of online sales increased, our space requirements changed. We don't just sell to an Aberdeen audience, or even a Scottish one, but send paintings around the UK, to Europe and beyond. Now we don't just need an attractive exhibition space, but a dedicated packing area as well.
Our new gallery at the corner of Great Western Road and Chattan Place in Aberdeen provides all that and more. It's just half a mile from our curent location with lofty south facing windows, high ceilings and original Victorian cornicing. For those who remember Gallery Heinzel from 30 years ago, it shares many characteristics with the gallery's original home on Spa Street.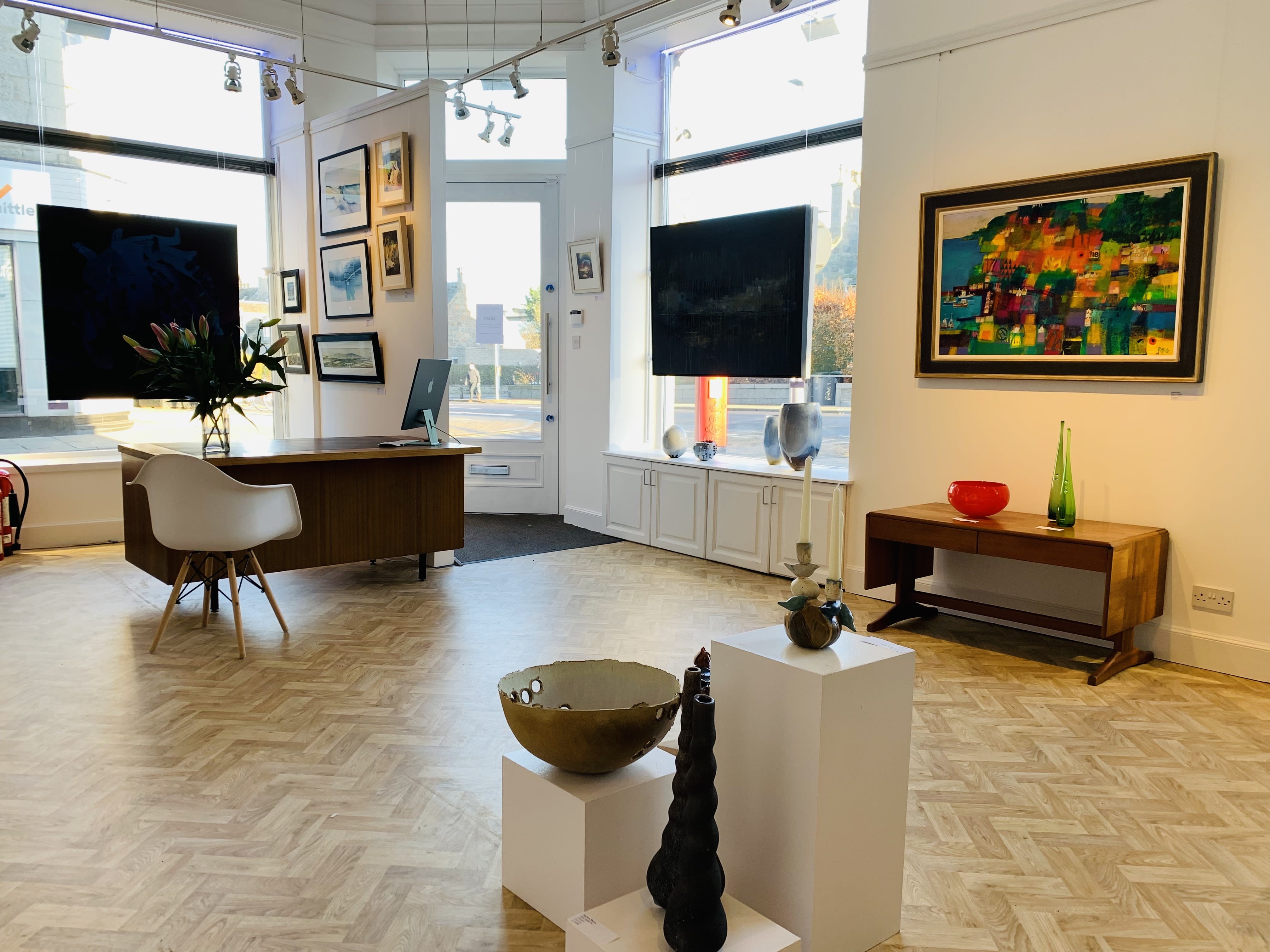 The interior of our new exhibition space on Great Western Road/Chattan Place.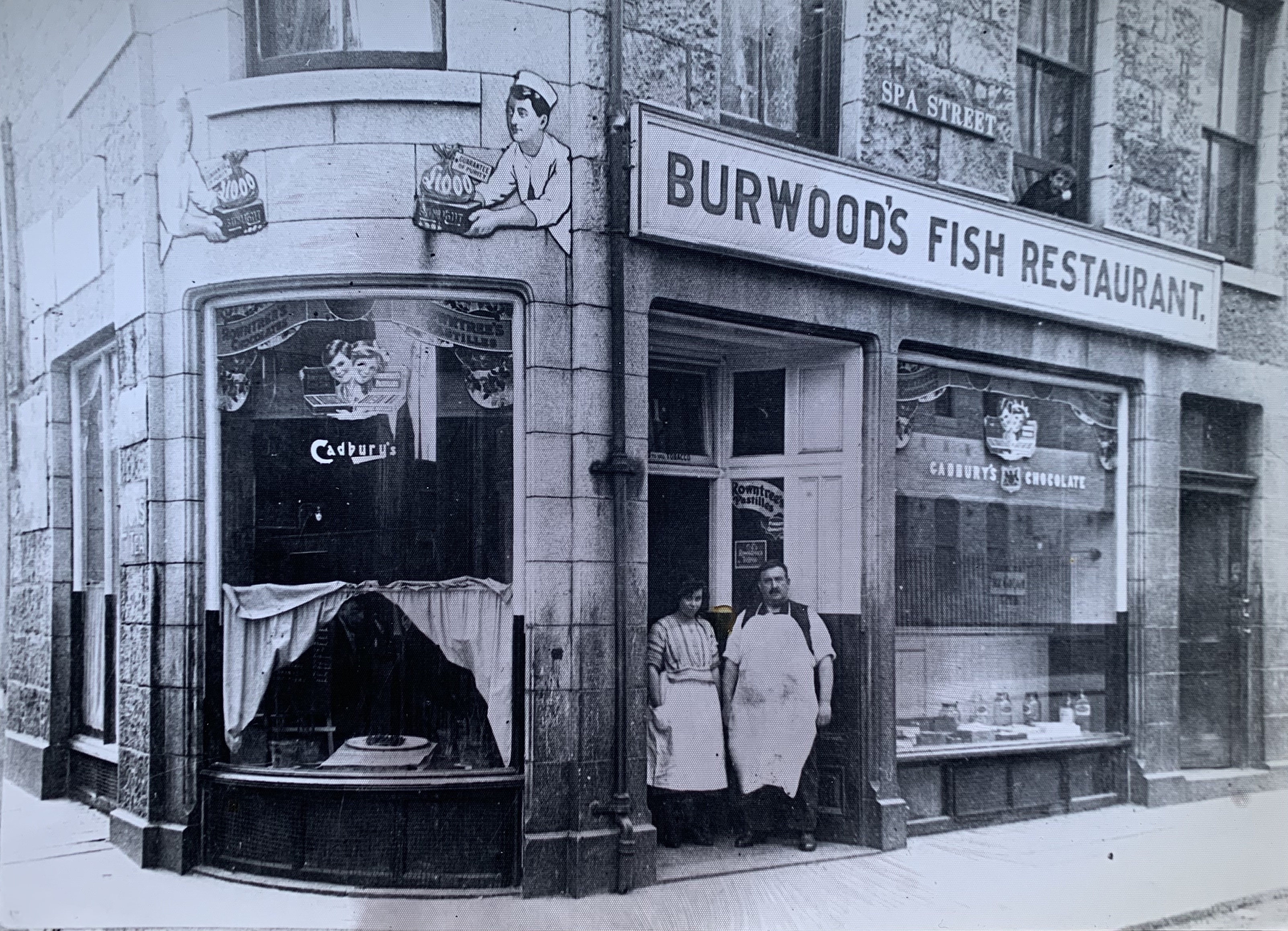 Spa Street premises, circa 1920
We've got three distinct spaces at our disposal. Our main exhibition space faces Great Western Road and provides stunning high ceilinged walls to display in a heavily hung salon-style, or sparingly when featuring an individual artist. The basement provides space to store ceramics and houses our packing area. We're able to pack and despatch in comfort with all our materials to hand without scrabbling around on our hands and knees on the floor.
Next door at no. 3 Chattan Place (opposite JK Fine Foods) our beloved zig zag walll is coming with us and will be reused to display a mix from our storeroom.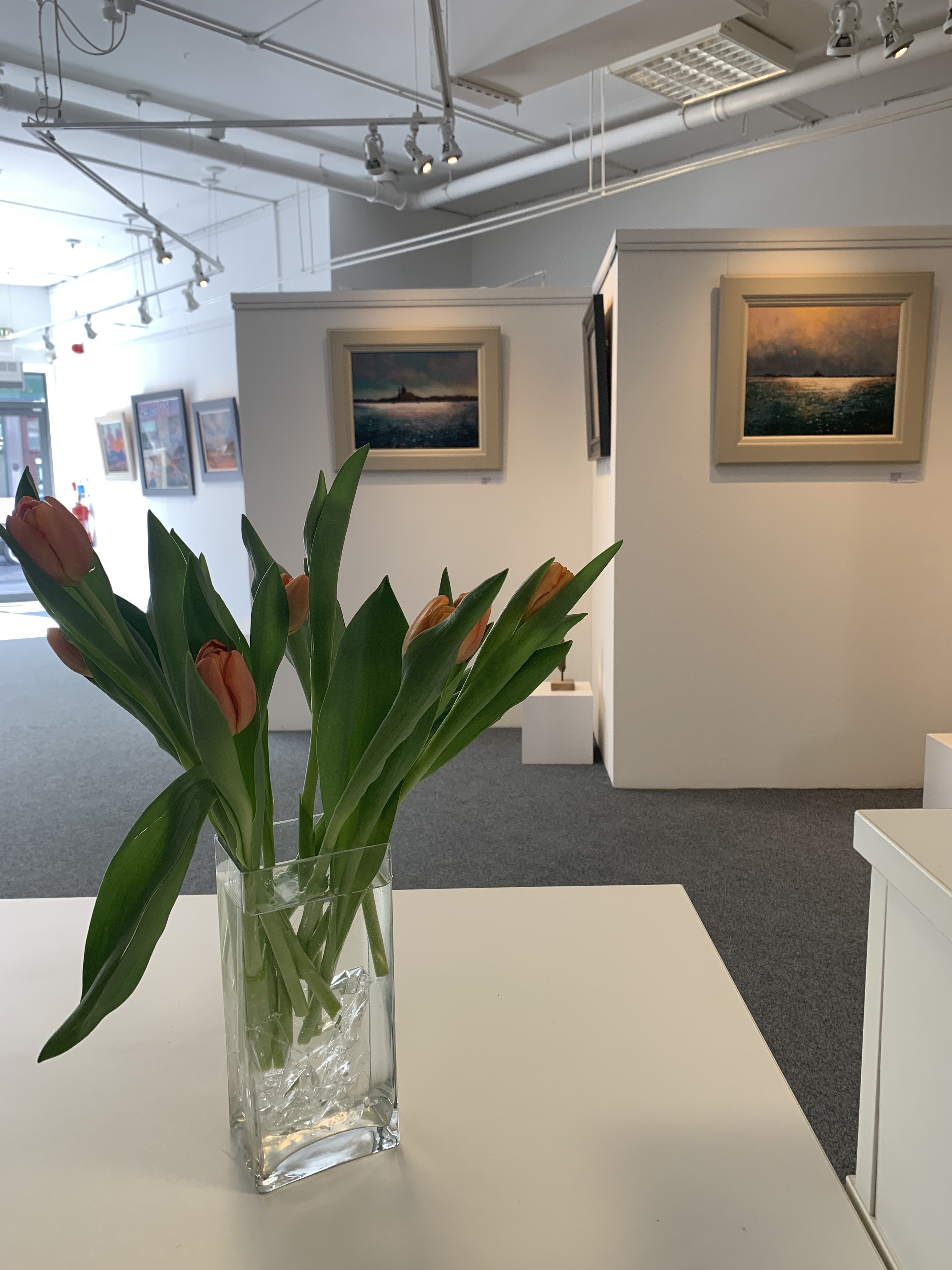 We never tired hanging the zig zag wall
On street parking is more readily available and is cheaper than the Thistle Street area. There is a café, a high quality butcher, a delicatessan (with a fresh fish & meat counter), a beauticians, laundry service and more all close by, making a trip to the area worthwhile.
Our Winter Collection continues online and re-opens at Chattan Place from the end of January. We've no photos of the new premises (yet!) as the finishing touches are added. We're (just about) all set for the next 30 years!